17th Stourbridge (Pedmore St.Peters)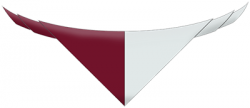 17th Stourbridge (Pedmore St Peters)
We are a thriving Scout group in Pedmore currently boasting  a Beaver Colony, 2 Cub Scout Packs and a very busy Scout Troop. Shown below are our meeting times and contact details.

Beaver Scout Leader:
Sadie Adams

Cub Scout Leader:
Lisa Maxfield
Cub Scout Leader:
Diane Boxley

Scout Leader:
John Sunderland
Group Scout Leader:
Lisa Barrett
Address:
Scout and Guide Hut
Pedmore Lane
Pedmore
Stourbridge
DY9 0SW
Website:
17th Stourbridge can be contacted using the form below. Please try to give as much detail as possible as this will help us to provide you with the right information.