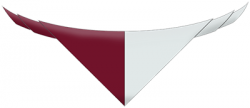 17th Stourbridge (Pedmore St Peters)
We are a thriving Scout group in Pedmore currently boasting  a Beaver Colony, a Cub Scout Pack and a very busy Scout Troop. The scout troop meets on Wednesdays and alternate Saturdays which gives the group an alternative meeting schedule. This is good for those scouts who have a huge amount going on during the week.
Shown below are our meeting times and contact details.

Beaver Scout Leader:
Sadie Adams

Cub Scout Leader:
Recruiting now…


Group Scout Leader:
Hamish Pearson
Address:
Scout and Guide Hut
Pedmore Lane
Pedmore
Stourbridge
DY9 0SW
17th Stourbridge can be contacted using the form below. Please try to give as much detail as possible as this will help us to provide you with the right information.