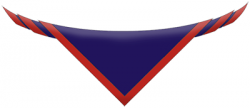 4th Stourbridge (Wollaston St James)
Shown below are the meeting times and contact details for this group.

Beaver Scout Leader:
Darren Gregg

Cub Scout Leader:
Jim Allan

Group Scout Leader:
Kelly Darby
Address:
St. James's Church Hall
Belfry Drive
Wollaston
West Midlands
DY8 3SE
4th Stourbridge can be contacted using the form below. Please try to give as much detail as possible as this will help us to provide you with the right information.