4th Stourbridge (Wollaston St.James)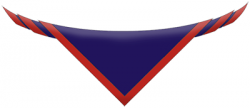 4th Stourbridge (Wollaston St James)
Shown below are the meeting times and contact details for this group.

Beaver Scout Leader:
Mandy Bache
Martina Archer

Cub Scout Leader:
Jim Allan

Scout Leader:
Andy Cook
Ben Phillips
Group Scout Leader:
Kelly Darby
Address:
St. James's Church Hall
Belfry Drive
Wollaston
West Midlands
DY8 3SE
Website:
4th Stourbridge can be contacted using the form below. Please try to give as much detail as possible as this will help us to provide you with the right information.