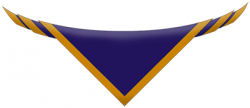 9th Stourbridge (Oldswinford)
We are a thriving group working closely with our local community to support our members to grow and develop into responsible citizens and reach their full individual potential, with lots of fun, friendship and adventure along the way.
Our team of leaders strive to provide our young members with new horizons while empowering them to grow in confidence and expand their life skills. We offer a range of activities with our roots firmly set in enjoying outdoor life.
Generations of Beavers, Cubs and Scouts have enjoyed countless Scouting adventures with us and we look forward to many more doing so in the years to come.

Beaver Scout Leader
Claire Hill

Cub Scout Leader:
Ben Jarrett

Scout Leader:
Jack Wellings
Group Scout Leader:
Tim Castle
Address:
Alderman Tye Scout HQ
South Road
Stourbridge
DY8 3UL
9th Stourbridge can be contacted using the form below. Please try to give as much detail as possible as this will help us to provide you with the right information.