Beavers are our youngest members, and generally meet for about an hour per week. They enjoy all that Scouting has to offer and take part in a wide range of activities which can be based around making things, singing, playing games, going out on visits, investigating nature, listening to stories, learning how to be safe as well as plenty of outdoor activities and most importantly, making new friends. They will also have the opportunity to take part in the fun and excitement of camps and sleepovers, which for many can be the first time they spend a night away from home so it's a real adventure for them.
A group of Beaver Scouts is called a Colony and it is the first and youngest section of the Scout Group.  A Beaver Colony may be organised into smaller groups called Lodges. Lodges can be used in a number of ways to facilitate the organisation of the Beaver Scout Colony such as providing a 'home' area for Beaver Scouts to gather at points of the Colony meeting or for games and activities.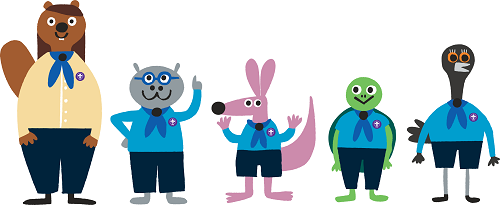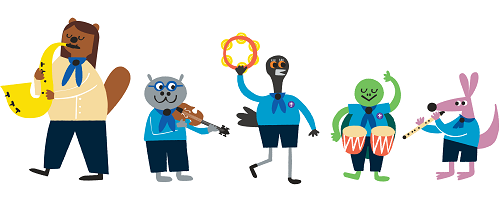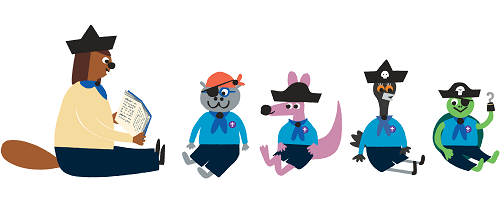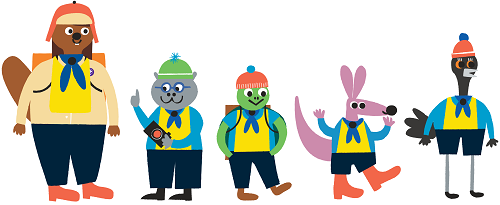 During their time in the Colony, Beaver Scouts will get a chance to try a wide range of different activities. Participation and fun, rather than meeting set standards, is the key approach, and there are a range of badges and challenge awards that Beaver Scouts can gain to recognise their achievements.

Whilst Beaver Scouts are on the whole young people aged between 6 and 8 years old there is core flexibility in the age range:  young people can join from age 5¾, and can move to Cubs between age 7½ and 8½.  It may sometimes be appropriate to extend this flexibility for young people with additional needs or in mitigating circumstances.
Sounds great! How can I join in?
Beaver Colonies are currently run at all the Scout groups in the Stourbridge district. To join the adventure you may wish to start by finding your local group or alternatively register your interest with District HQ here.