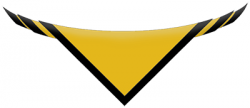 2nd Stourbridge (Amblecote Holy Trinity)
Amblecote Scout Group was formed back in 1911 and has been an integral part of our local community ever since.
We are a thriving and ever expanding group with two Beaver Colonies, a large Cub pack and a growing Scout troop. We challenge all our young members to experience fun, friendship and adventure through their Scouting activities to help them to reach their full potential and to have a positive impact on society.
As the children progress as members of the Scouting family they learn our values, developing a sense of Scouting membership as well as good citizenship.

Beaver Scout Leader:
Cheryl Wakelam

Cub Scout Leader:
Leigh Godby

Scout Leader:
Stuart Floyd
Group Scout Leader:
Jane Godby
Address:
The Scout Hut
School Drive
Amblecote, Stourbridge
West Midlands
DY8 4DQ
2nd Stourbridge can be contacted using the form below. Please try to give as much detail as possible as this will help us to provide you with the right information.