24th World Scout Jamboree
What is the World Scout Jamboree?
Every four years, members of the World Organisation of the Scout Movement come together for the world Scout jamboree. Each jamboree is held in a different country, hosted by a different national Scouting organisation or organisations and is the largest event delivered by Scouting worldwide with over 30,000 young people aged 14 to 17 and adult volunteers expected to attend from over 163 National Scouting Organisations representing more than 200 nations and territories. Unlike any other youth event, a World Scout Jamboree invites young scouts to surround themselves in the cultures of the world by joining Scouting friends from throughout the world at a single destination for 12 unforgettable days.
Held from 22 July until 2 August 2019, the 24th World Scout Jamboree will be an adventure beyond anything you can imagine. It is to be hosted jointly between Boy Scouts of America, Scouts Canada and the Scout Association of Mexico at The Summit Bechtel Family National Scout Reserve in the beautiful mountains of West Virginia, USA.
During the jamboree Scouts will have the opportunity to witness and participate in many special and adventurous activities, learn about new cultures and global issues, make friends with Scouts from around the world and experience an adventure that they will remember for a lifetime.
Who can attend?
The opportunity to attend the Jamboree as part of the West Mercia Scout County Unit is open to all Scouts or Explorer Scouts with dates of birth between 22 July 2001 and 21 July 2005, there will be absolutely no exceptions to this rule. Registration is open until 30th June 2017 and all applications will be taken into consideration. Successful applicants will then be invited to a selection day, on July 9th 2017, where the final 36 young people will be chosen to have the honour of representing our County and join the coningent from the rest of the Country at the World Scout Jamboree. If applicants cannot make this selection day then unfortunately they will not be considered for a place on the Jamboree. 
The final 36 will also be required to attend a team building camp at Patshull Activity Centre between the 29th September to 1st October 2017.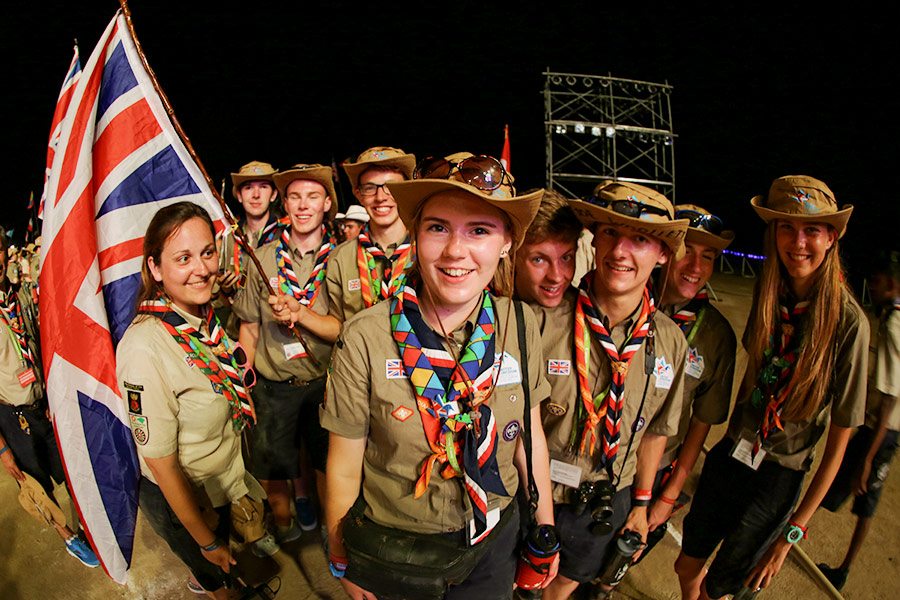 What is the cost?
Who is leading?
Can I know more?